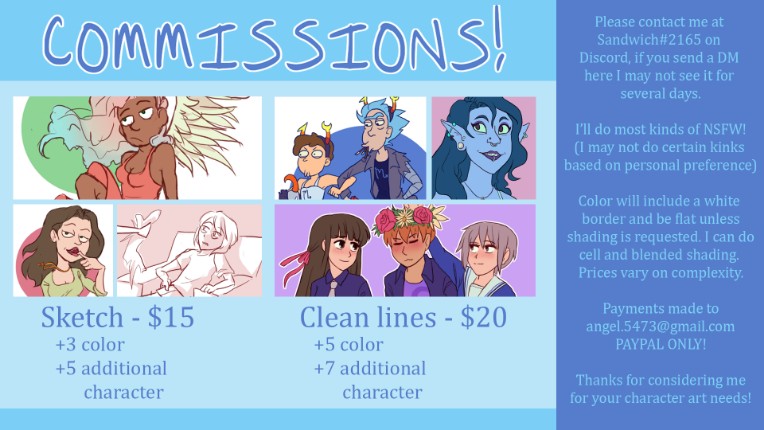 Sketch - $15
  +3 color
  +5 additional character
Clean lines - $20
  +5 color
  +7 additional character

Please contact me at Sandwich#2165 on Discord, if you send a DM here I may not see it for several days.
I'll do most kinds of NSFW! (I may not do certain kinks based on personal preference)
Color will include a white border and be flat unless shading is requested. I can do cell and blended shading. Prices vary on complexity.
Payments made to angel.5473@gmail.com
PAYPAL ONLY!
Thanks for considering me for your character art needs!